It's getting so close to Halloween and my kids can't wait to eat these Halloween treats! So, I opened up my software and turned on my
Pazzles Inspiration Creative Cutter
and quickly got cutting!
My daughter loves these gruesome cookie fingers which I bought recently. The only problem is that I didn't know how to gift wrap them.
I took a look in the
Pazzles Craft Room Library
and found this Stationery Box which was just the perfect container. I downloaded it from the
Pazzles Craft Room
, imported it into my software, cut, and there I had my container. I must admit that I did make my extra front and side elements so I could decorate it with my patterned paper.
I used one of my sentiment stamps for the front which I layered using 2 of my trusty punches.
I then stamped this cute bat from the same stamp set by
My Thoughts Exactly
and used my epoxy stickers for the first time. I attached some wire to the back so it looked like the bats were flying!
I was so pleased that this Stationery Box from the
Pazzles Craft Room Library
as it
turned out to be the perfect container for my Halloween treats.
Now off to share them out amongst the kids!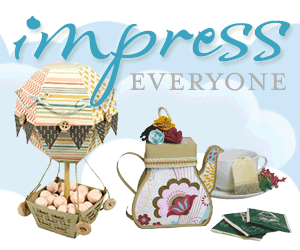 Click here if you would like to learn about the benefits of