Well, here it is my
Pazzles Inspiration Vue
has ARRIVED! I had a few hours to unbox it, upload the InVue software and do a quick
Print and Cut
before I went on holiday for a few days! Not before squealing and running around the house like a mad woman for several minutes with excitement!!!
Please leave a comment below or on my YouTube video link. I would love to have some feedback of what you thought of the UNBOXING Video.
And here is my first quick Print and Cut using files from the Pazzles Craft Room.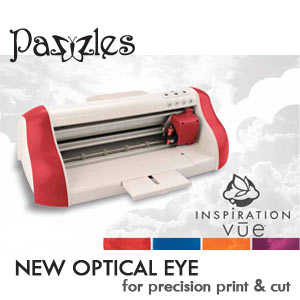 Now I am off to play and learn the new software ~ Bye for now ~ Joanna xx